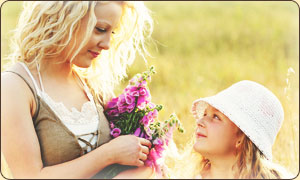 Jessica Dyer - Owner Teacher
I would like to introduce myself for those that don't know who I am! My name is Jessica Dyer. I was born and raised here in the Flathead Valley. After graduating from Flathead High, I went on to UM-Western in Dillon, MT and earned my Bachelor's Degree in Elementary Education and obtained my MT State teaching license in 2005. I worked my first year of teaching in a multi-grade classroom on a Hutterite Colony near Cut Bank, MT before returning to the valley. I worked for several years in paraprofessional positions before starting full time as a preschool teacher in October 2013. I instantly fell in love with preschoolers and their wonderful ways and quickly decided to go back to school. I completed an online program through Dawson Community College and earned an Associate's Degree in Early Childhood Education. I now live here in the valley with my husband and 4 kids on our little hobby farm! It is truly a dream come true for me to be teaching in my very own program!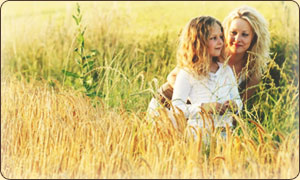 School Features
Unlike child day-care centers, this is a teaching preschool. Lessons include introductions to Math, Science Exploration, Beginning Sign Language, Pre-reading Skills, and, of course, Daily Story Time. Children practice Calendar Skills, Rhyming Words, Letter Sounds, and much more. Your child will also be exposed to many creative activities specifically designed to develop their fine motor skills such as cutting, coloring, gluing, stencils, painting, puzzles, and more. Large motor skills are practiced though various games and music activities. Weekly Show-and Tell encourages building self-esteem and speaking in front of others while sharing their own personal interests. During all of this, proper social interaction is encouraged in a Christian atmosphere.
Field Trips
In the 4 to 5 year old classes, there will be field trips scheduled occasionally to various local venues. Some past field trips have included; apple cider pressing, art lessons, library, farms, fire station, and more. Parents will be notified of any pre-arranged field trips and will be needed on occasion to drive.
Classes - September through May


3 1/2 - 4 YEARS OLD (must be 3 years old by March 31)
Tuesday & Friday
8:45 - 11:00 AM
$125/month
$50 Registration Fee (Non-refundable due at time of registration to guarantee placement)

4 - 5 YEARS OLD (must be 4 years old by June 1)
Monday, Wednesday & Thursday
8:30 - 11:30 a.m.
$215/month
$50 Registration Fee (Non-refundable due at time of registration to guarantee placement)
REGISTRATION FORM
Click here to download the Registration Form